(I will add new events as they are announced.)
Events In Russia:
July 2017: Siberian Monument to Tsar Nicholas II and Crown Prince Alexis Unveiled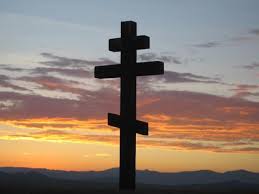 Additional monuments to Tsar Nicholas and his family have been constructed throughout Russia: St. Petersburg, Kursk, Kaluga, Yekaterinburg, Sochi, Sevastopol, and in Serbia's capital city of Belgrade.
The Orthodox Church plans a major glorification of Nicholas and His Family
A pilgrimage route will pass through Moscow, St. Petersburg, Kirov, Perm, Ekaterinburg, and Tobolsk
Special events in Ekaterinburg where the Romanov family was murdered
Romanov Descendants Will Meet to Mark the Anniversary
The Alexander Palace will be opened as a museum complex even though the entire reconstruction may not be completed until 2019. It is the birthplace and final home of Nicolas II and his family.
Events Outside Russia:
Major international cities are planning exhibitions of Russian art, architectural drawings and plans for post-revolutionary Moscow, ballets, and concerts of pre- and post- revolutionary Russian music.