Living Banner
A Novel of Historical Suspense
Living Banner connects Russian Federation politics currently dominating the international news with the rapidly approaching 100th year anniversary (2018) of the Romanov family murders by relating the almost forgotten story of Grand Duke Michael Alexandrovich Romanov.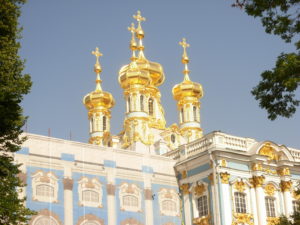 Previously suppressed Soviet documents located in the Russian Federation State Archives (GARF) now reveal Grand Duke Michael's importance as Imperial Russia's last legitimate emperor and a strong supporter of transitioning Russia from an autocracy to a constitutional monarchy. However, before a public referendum could be held in 1917, Lenin's Bolsheviks seized power, imprisoned Michael, and sent him to Siberia. Since Lenin feared Michael would become a living banner around which the people would rally, Michael has the dubious distinction of being the first Romanov murdered.
Living Banner completes Grand Duke Michael's dream of a democratic Russia when Dr. Steve Swete, an American college professor who is also Michael's grandson, unintentionally becomes the catalyst for establishing a constitutional monarchy in Russia decades after Michael's murder.